| | |
| --- | --- |
| | This page has been featured by the SBFW community. |
Rated G - General Audiences

This article is rated G, meaning it is appropriate for all ages.

Nick Jr. Awkward, Octopus

Genre

Educational musical-adventure, Claymation

Series created by

Characters designed by

Stephen Hillenburg

Episode count

30 (in all), 29 (if you don't count the movie "Atlantis Adventure!")

Original broadcast

October 20, 2011 on SpongeBob Fanon Wiki

Distributed by

Original Run

October 20, 2011-present
Awkward, Octopus (marketed as Nick Jr. Awkward, Octopus) is a fan-made preschool television series focusing on the life of Squidward Tentacles. It premiered October 20, 2011 on SpongeBob Fanon Wiki. It is produced by ABC8 Entertainment. As of summer 2014, The Krusty Krab Pizza and Computer Productions have also worked on the series. As of 2014, two seasons and a total of 30 episodes (including unaired and cancelled installments) have been produced. Episodes are currently recorded on SpongeBob Fanon Wiki and Fanonia SpongeBobia.
History
The following information is non-fanon. The events and Wikia users mentioned are real-world occurrences and individuals.
The show premiered October 20, 2011 on SpongeBob Fanon Wiki. Its episodes were originally written and produced exclusively by Mélodilous. After 13 episode ideas were recorded on the wiki, the series began to receive attention from readers. Mélodilous collaborated with SpongeFan20, who wrote the fourteenth episode Power Outage! on November 4, 2011. After a full season of 22 episodes and 2 cancelled episodes had been recorded, the show was unofficially cancelled and put on hiatus. During the hiatus (on January 25, 2012), Awkward, Octopus won a Wiki-distributed "bronze award" for fan-created SpongeBob spin-off series. On June 27, 2012, a "season two" episode entitled The Relaxation! was recorded by a fan, though this did not concern a revival of the show or the original creator. Therefore, this episode was at first disregarded by SpongeBob Fanon Wiki. In 2014, this idea would be classified a true episode. The show's "hiatus" lasted for about a year and a half, until fanon companies The Krusty Krab Pizza and Computer Productions teamed up to start a second season on June 11, 2013. They wrote an episode article entitled New Bike! and recorded ideas for further episodes on a separate article for the new season. On June 8, 2014, it was confirmed that show had been featured by the SpongeBob Fanon community. On July 31, 2014, on the newer SpongeBob Fanon Wiki, the two companies planned a TV movie based on the series to air in the Summer of 2015. In October 2014, less than two years after the show's hiatus began, original creator Mélodilous announced her approval of the show's new season and added new plot ideas to the TV movie. The show's article is currently available under the "Articles and Spin-Offs" section of this wiki's top bar navigation "Featured Content."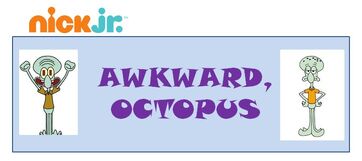 List of characters
Main characters
Recurring characters
Minor characters
List of episodes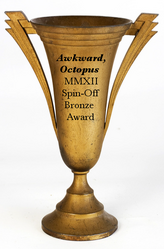 Season One
Season Two
Cancelled episodes
Crew
Puppeteers
In live-action episodes of the series containing clay characters, puppeteers were used.
Writers
Episodes are primarily written by Mélodilous, yet other users have asked ABC8 Entertainment to write select episodes.
Sources