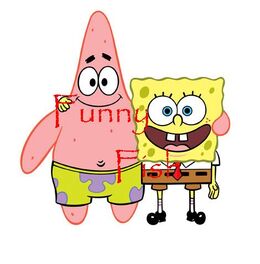 Under Construction

This article is currently in the middle of an expansion or major revamping. If you're the creator of the page, please help the SpongeBob Fanon Wiki by contributing to it. If not, please come by again soon!

Funny Fish is the first episode of The New Sponge It airs October 2nd, 2010 With Picky Pair.
Plot-
SpongeBob meets a unnamed clown fish. Who gets them lost in Kelp Forest! He escaped but saw the clown fish was Squidward! SpongeBob had a good chuckle.
Characters-
Patrick
Mr. Krabs
Squidward
Bubble Bass
SpongeBob
Gary