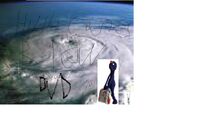 Episodes
Sesame Street episode 1,2,3 and 4200 and SpongeBob Epiosde Help Wanted, The Sponge who could fly, Tea at treedom, and The SpongeBob SquarePants Movie.
Bonus Features
Game: A Version of The SpongeBob SquarePants And Sesame Street Movie in a game style, a music video of the theme song for both shows, and Previews.
Ad blocker interference detected!
Wikia is a free-to-use site that makes money from advertising. We have a modified experience for viewers using ad blockers

Wikia is not accessible if you've made further modifications. Remove the custom ad blocker rule(s) and the page will load as expected.