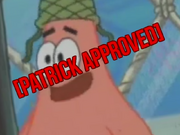 Title Card
#
Title
Airdate

307

"Rock Fever"
January 22, 2034
Squidward is stuck with Patrick and SpongeBob under Patrick's rock during a storm.

308a

"Rock Utopia"
December 31, 2034
SpongeBob and Patrick find a hidden city in Rock Bottom.

308b

"Sophie's New SNIT Cut Hair"
October 31, 2034
SNIT's girlfriend, SOPHIE needs a haircut,so SNIT makes a barber shop.

308c

"Captain Fishes"
November 3rd, 2034
SpongeBob finds a sunken ship and Captain Fishes comes out.

309

"Neighbor's Good Deed"
January 1st, 2034
SpongeBob decides to be nice to Squidward after an incident with his microwave.

310-311

"The Park Family"
December 31, 2034
Squidward's Mom and Dad have a picnic with Squidward, but SpongeBob and Patrick have a picnic of their own!

312a

"The World of Bangs"
October 8, 2034
SpongeBob tries to cure Patrick's fear of thunder and lightning.

312b

"Money Talks 2"
October 7, 2034
Mr. Krabs steals all of Plankton's money,but after Mr. Krabs goes to jail, Plankton and SpongeBob have to keep him in.

313a

"End of the Sun"
January 17, 2034
SpongeBob and Patrick have one day to live before the world goes into the sun.

313b

"LOST"
October 31, 2034
SpongeBob and the gang get stranded on an island where weird things happen.

314a

"No Hat For Nat"
September 19, 2034
After Patrick tells Nat about his time working at the Krusty Krab, Nat wants to get a job too.

95px

314b

"Squid's Band"
September 20, 2034
When Squilliam isn't allowed in anyone's band for being so mean, he turns over a new leaf and joins Squidward's band.

315a

"Under My Rock"
September 21, 2034
Patrick tries to win the Bikini Bottom Singing Contest.

315b

"Toy Store of Gone"
September 22, 2034
When everybody goes missing, SpongeBob sneaks into the Toy Barrel when it is closed. But Steve is still there...

316a

"SQUOG FWEE- FWEE"
24 September, 2034
SpongeBob investigates the past, future and medieval times with a mysterious button.

316b

"Plankton: The Last Straw"
September 25, 2034
Plankton has his last go at stealing the formula, but if he fails, he will open a new place of work that will surely run Krabs out of business!

95px

316c

"A Day in the Life of Squidward"
September 26, 2034
We follow Squidward on his normal day.

317

"iPatrick"
September 27, 2034
Patrick sets up his own web show, which becomes a hit! In the second act, Patrick must do something to make new episodes or his show will be cancelled.

318a

"I Scream For Ice Cream!"
September 29, 2034
SpongeBob and Patrick are trapped in a giant ball of ice cream and must eat their way out to survive.

318b

"Zoinks!"
September 30, 2034
The Krusty Krab is washed up on dry land, where SpongeBob, Squidward and Mr. Krabs meet Scooby-Doo and the gang, soon being chased by a mummy.

319a

"The Krusty Bank"
October 1, 2034
Mr. Krabs opens a bank so he can steal people's money.
95px

319b

"Cold Pants"
November 27, 2034
SpongeBob and Patrick think they are brave enough to face the horrors of the extremely cold temperatures of the North Atlantic Ocean.

320a

"Sponge VHS"
October 4, 2034
SpongeBob finds a basement of videos about him from the 80's and decides to watch them.

320b

"Sponge VHS 2"
October 5, 2034
When Patrick is told about SpongeBob's videos, he finds some of his own. Plus, SpongeBob watches videos of him from the 90's.

321a

"Squid's Dance Moves"
October 9, 2034
Squidward makes a movie about his dance skills.

95px

321b

"Living SpongeBob"
October 16, 2034
After Mr. Magic's business is ruined, he tries to catch SpongeBob, Patrick and Squidward.

322

"Rock Bottom Returns"
October 9, 2034
SpongeBob tries to live in Rock Bottom.

323a

"Funny Pants 2"
October 26, 2034
Squidward warns SpongeBob that he will burn out his screambox, crybox and laughbox.

324b

"Dying for Krabby Patties"
October 26, 2034
Squidward allows SpongeBob to eat a Krabby Patty bomb, but Squidward has no idea it's a bomb until SpongeBob explodes. Luckily, SpongeBob survived.

325a

"Rocks"
30 October, 2034
SpongeBob drives Patrick's rock to Rock Bottom, where they meet Girgalo.

95px

325b

"Rules Of UnderWater"
October 28, 2034
SpongeBob gets sent back to school, where he has to play by the rules.

326-327

"SpongeBob's Last Fright"
October 31, 2034
When SpongeBob can't sleep, his friends tell him it's good to be scared so he lives his most horrifying events.

Won one Emmy and two Clammy Awards*

328-329

"Neptune's Paradise"
October 29, 2034
SpongeBob has a near-death experience and goes in Neptune's Paradise.

330a

"Dental Practice"
November 16, 2034
SpongeBob, Patrick and Squidward must make their teeth as clean as possible before a dentist visits. And that's going to be hard for Patrick, considering he's got rotten teeth!

95px

330b

"Mad Krab"
November 16, 2034
When Mr. Krabs loses all his money in a fight, he becomes insane!

331a

"Angry Plankton"
November 1, 2034
When Krabs hurts him, Plankton gets really ANGRY!!!

331b

"Mario Bros. Channel"
November 1, 2034
SpongeBob watches on TV new Mario Bros. game trailers.

331c

"Fry Cook Napped"
November 26, 2034
SpongeBob fears his spatula has been stolen!

332a

"Krusty Big Trouble"
November 27, 2034
Mr. Krabs gets taken away from the Krusty Krab after the Grease Police return.

95px

332b

"Amoeba Squidward"
December 1, 2034
When Squidward's face is smashed in the door, he is mistaken for an amoeba and taken to the Society of Amoeba, Plankton and Krill, while SpongeBob searches for him.

95px

333a

"Giant Stone"
December 1, 2034
When a giant stone crushes SpongeBob's house, he has to live with Squidward.

333b

"Evil Sandy (aka Mermaidman and Barnacleboy VIII)"
December 2, 2034
When Sandy joins the bad side, SpongeBob and Patrick call on Mermaidman and Barnacleboy for help.

334a

"Manny Comes to Town"
December 2, 2034
Manny (from Ice Age) comes to Bikini Bottom and his crazy acts put SpongeBob in danger! Soon, Patrick agrees to get Manny out of town and so does everyone else! They team up and find a way to get rid of Manny. Will they win, or will Manny be in Bikini Bottom forever?
95px

334b

"The Weather Is Just Not Right"
February 6, 2034
Bikini Bottom experiences a huge change in climate, so the weather is strangely going out of control.
95px

335a

"SpongeBob and the iPhone"
April 4, 2034
SpongeBob gets an iPhone 5 and becomes addicted to it.

335b

"Kill Phil"
May 4, 2034
Squidward's sister's boyfriend Phil is released from prison and is constantly hurting Squidward's sister Trina. He tries to even kill her, but she doesn't want to dump him. So Squidward hung himself, leading SpongeBob, Patrick and Mr. Krabs to find him. They save him and he tells them about Phil, they meet him and find out what a demon he is. They decide to kill him, leading them to a massive showdown at the demolition derby. Where they shall kill him, but he is already aware of the situation. This episode was only show at NickAtNite because of the blood and violence.

336a

"Saving Private Patrick"
May 12, 2034
Patrick tries to get a job, but ends up getting put in the army.

336b

"Krabs Goes To Kazakhstan"
May 19, 2034
Mr. Krabs is having trouble with his business after overworking so he is told to go on holiday. So Mr. Krabs, SpongeBob and Squidward take a day off at the Krusty Krab to visit Kazakhstan. What could go wrong?

337a

"From Russia With Glove"
May 24, 2034
Patrick becomes a boxer after watching an advertisement for professional boxing.
95px

337b

"Jackpot!"
August 29, 2034
SpongeBob wins a whopping 1 million dollars in a game show, and he decides to share the money with his friends, even Mr. Krabs. But, after he shares a bunch of his money, he becomes greedy and takes all the money back. He becomes more of a cheapskate than Mr. Krabs, and he never buys anything again. He soon looses his home because of how cheap he is, and he has to live under the highway. SpongeBob then realizes what he has done to himself, and goes to a therapist to get his greed away. He then gets a new job at Pizza Castle, and he tries to make enough money to buy back his house.