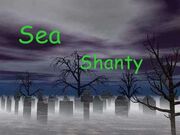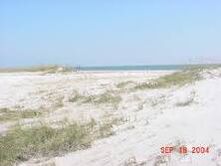 Mr. Krabs is worried over his deadly sick grandpa. He lives on Shanty Island. SpongeBob & Patrick build a pirate ship. But the friends get stuck at sea and are swimming the rest of the way.
Time Card
Later
Characters.
SpongeBob
Patrick
Mr. Krabs
Pearl
Fred
Squidward
Nurses
Grandpa Krabs
Places
Mr. Krabs' House
Krusty Krab
Pirate ship
Sea
Shanty Island
Hospital
Trivia
Its the 2nd time some of the friends build a pirate ship.
Its the 3rd time that Patrick says "Who are you people?!?".
Title card music
Drunken Sailor (b)
Clip transcript
Pearl: DAD!
Mr. Krabs: I don't want to talk with you right now.
Narrator: Later.
SpongeBob: Hey Mr. Krabs.
Mr. Krabs: Hello SpongeBob.
SpongeBob: Mr Krabs why are you sad? Tell me.
Mr. Krabs. My grandpa is soon going to die.
Ad blocker interference detected!
Wikia is a free-to-use site that makes money from advertising. We have a modified experience for viewers using ad blockers

Wikia is not accessible if you've made further modifications. Remove the custom ad blocker rule(s) and the page will load as expected.