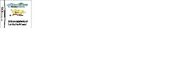 SpongeBob Party
is a party game. (SpongeBob + Mario Party = SpongeBob Party) This game is like Mario Party 8.
Characters
Playable
SpongeBob (similar to Mario)
Patrick (similar to Luigi)
Squidward (similar to Waluigi)
Sandy (similar to Peach)
Pearl (similar to Daisy)
Man Ray (similar to Boo)
Larry the Lobster (Unlockable and Party Mode only) (similar to Wario)
Squilliam Fancyson (Unlockable and Party Mode only) (similar to Blooper)
Unplayable
Mr. Krabs (DK's replacement)
Plankton (Bowser's replacement)
Mrs. Puff (Appeared in the board, "Boating School")
Gary (at the Candy Shop and in SpongeBob's house)
Scooter (Appeared on The Goo Lagoon Board)
Krusty Krab Customers
Memaidman and Barnacleboy
Flying Dutchman
Boards
Krusty Krab
Boating School
Goo Lagoon
Jellyfish Fields
SpongeBob's House
Bikini Bottom
Mermalair
Chum Bucket (Unlockable)
Mini Games
Free-For-All Minigames
Rock Bottom (a music game based from Lights! Camera! Pants!)
Bikini Bottom Speedway (a racing game similar to Mario Party 7 mini game)
And Da Beat goes on (Based off the minigame from Mario Party 3)
Hooky
2vs2 Minigames
Pizza Muncher (a food eating game similar to Mario Party 3 mini game)
More coming soon!
1vs3 Minigames
TBA
Ad blocker interference detected!
Wikia is a free-to-use site that makes money from advertising. We have a modified experience for viewers using ad blockers

Wikia is not accessible if you've made further modifications. Remove the custom ad blocker rule(s) and the page will load as expected.