wait what just happen
Per Maureen's demotion
I believe she has enough supports, so could you please go ahead and demote her to rollback? Thanks! --Rarity7Best (talk) 21:15, March 12, 2014 (UTC)
yay —Preceding unsigned comment added by Doctor Bugs (talk • contribs)
Question
Umm.. Doctor Bugs, can you help me make episodes for SpongeToons. Im kinda busy getting ready for school here in the Philippines and Im helping someone on their own spin-off. Thanks :) SBCA~LuisTV (talk) 13:37, June 11, 2014 (UTC)
Re:Chat
http://webchat.freenode.net/?channels=spongefan&uio=d4# --Sylveon VX (talk) 00:40, June 19, 2014 (UTC)
http://webchat.freenode.net/?channels=spongefan&uio=d4# can u come 2 irc please? Winnebago (talk) 20:03, July 3, 2014 (UTC)
title cards
Posting this here as you don't have an EpList template set up on the article.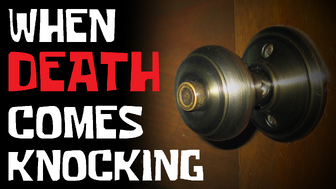 If you like it, I'll make more.
— William Leonard. 13:47, July 9, 2014 (UTC)
How Sweet!
Thanks. It's An Interesting Name To Go By.Ohmyheck (talk) 23:55, July 9, 2014 (UTC)
I didn't forget :D Here's the title card. — William Leonard. 09:27, July 10, 2014 (UTC)
Re: Resignation
I cannot leave a message for a bureaucrat as their are currently none on the wiki.
JosephHawk 📪  23:57, July 14, 2014 (UTC)
I replied to her announcement on the forums, so she knows. JosephHawk 📪  00:10, July 15, 2014 (UTC)
No problem. I hope this community can resolve everything. :) JosephHawk 📪  00:24, July 15, 2014 (UTC)
IRC?
title. Winnebago (talk) 20:09, July 17, 2014 (UTC)
Ya sure
Re: 3 Title Cards for R&R
I probably won't be able to do any more title cards over the next week. You should try and see if William is available again. ~JCM 03:16, July 28, 2014 (UTC)
Talk to you today ;)
Hey Bugs, I couldn't go on the internet yesterday until way later. I'll talk to you todayPepsiB&B (talk) 15:44, August 1, 2014 (UTC)PepsiB&B
Ok --I feel a great disturbance in the food chain, as if a thousand sandwiches just cried out in terror. (talk) 19:54, August 1, 2014 (UTC)
Chat Mod
I notice you promoted me to Chat Mod. Thanks for doing that but unfortunately I don't go on chat as i find forum posts is pretty much the same (Except slower) Another pointless comment given out by User:IRmjii 13:20, August 4, 2014 (UTC)
Hey der question
Could I be chat mod? I go on chat rather frequently. By the way, isn't it so weird that someone above was just talking about chat mod rights? Anywho plz tell me yes or no. This message totally wasn't written by SuperFanonD (talk) 02:23, August 5, 2014 (UTC)
can you get ride of Jezz55 he is abusing rights and blocking people just because he feels like it  and is abusing his powers
Question
Even though I'm retired as admin, can you still give me chatmod rights, since I accidentally removed them with my admin powers? ~JCM 21:21, August 11, 2014 (UTC)
I love how you asked this right after I accidentally slipped an F-bomb on chat. H ckseventsetoh (talk) 21:24, August 11, 2014 (UTC)
Re: Writer
Sure, I'd love to.
Crossover
Would you be interested in doing a crossover between Livin' With The Squid and Reckless and Retired?
The radioactive pigs are coming. They're coming. (talk) 07:20, August 14, 2014 (UTC)
Well, since I'm a big sucker for continuity, I don't think I want to end up having Livin' With The Squid contradicting what happens in Reckless and Retired or Reckless and Retired contradicting what happens in Livin' With The Squid. How about we have Squidward time travel back in time to do the thing you suggested but he accidentally ends up going to the past of ANOTHER dimension (LWTS universe)? Also, if we do decide to do this, when would you want to write it? 
The radioactive pigs are coming. They're coming. (talk) 20:53, August 16, 2014 (UTC)
I could write the LWTS character's dialogue and you could write the R&R characters dialogue. Also, if you do decide to do the corssover, it'll take a while. I think I wanna get LWTS off the ground first since I still have a lot to be revealed on that show...so much. hahahahahaHAHAHAHAHAHA.
The radioactive pigs are coming. They're coming. (talk) 09:17, August 19, 2014 (UTC)
Love R&R
I love your show, was there from the very start.
If I could, could I be an extra writer on R&R?
I have a test script and everything if you say yes.
Hey Buddy
I'll read Amnesia now. Thx!
Chatroom switch
Hey Bugs, I wanted to inform you that I will be on TT wiki chat from now on if you wanna chat there. I won't really be on ttg anymore. At least for now.PepsiB&B (talk) 04:28, August 16, 2014 (UTC)PepsiB&B
R&R Episode Plot
Here's the episode plot. I hope you approve it!
SpongeBob and his friends went to fishing. But, someone gets swallowed by a whale. Can SpongeBob and his friends save him from a whale? MP6 (talk) 02:17, August 18, 2014 (UTC)
Chat?
Wanna chat with you about something I think you might find interesting. Come on chat say around 3:00pm EST? -MS12
Since you joined Sci Brands Productions, you get to have the Sci Brands touch! What is that? Well, in your case, we want R&R to be more than just a spin-off with wondrous episodes, we want to take it to the next level. How's about we give it an app? You get to decide what's it about and all that stuff. Leave it to us to make it into an article. What do ya say? Hmm...?
Hey
Hey :D You should talk to your biggest fan ;)!
New LTS Episode tonight!
Today [Sunday August 31, 2014] at 6:30 debuts Super Rabbit a new episode. I just saw the preview today. It's actually new!!! http://looneytunesshow.wikia.com/wiki/Super_Rabbit! :D19:48, August 31, 2014 (UTC)PepsiB&B
^I saw it! It is real :D I think you'll really like it! You can wtach it on TV later ;)PepsiB&B (talk) 23:17, August 31, 2014 (UTC)PepsiB&B
Hi! The R&R episode, Let's Join Wikia rock's! NotSpongeBobPatrick (talk) 15:09, September 14, 2014 (UTC)
Hey Doctor Bugs, I am trying to adopt Bigfoot Wiki, but everyone tells me I should ask you to give me rights instead, so can you please give me admin rights on it? ♣Jackalopes for life!♣ 19:12, October 22, 2014 (UTC)
(I am Hermitcrab158) ♣Jackalopes for life!♣ 19:13, October 22, 2014 (UTC)
I'm doing great. How are you doing? User:MrJoshbumstead