Yeah, my talk page is spammed with questions and why I was inactive for a while. Anyway, just write posts here. ----I Like Trains (talk) 17:19, October 12, 2014 (UTC)
KIDBOY, READ THIS!
WHAT HAPPENED? YOU SAID YOU WERE BLOCKED OUT OF YOUR COMPUTER, BUT YOU HAVE TO GET BACK IN! PLEASE TELL ME WHAT YOU MEAN! THERE'S NO WAY I CAN WATCH OVER ALL OF STAR CAR! HELP! SuperFanon'D! (talk) 03:47, June 14, 2014 (UTC)
Oh, thanks! Kidboy, by the way, I announced the ACNK special to come July. Can't wait for it!
Re:*Insert Random Title Here*
whatever Teleram (talk) 22:51, April 7, 2014 (UTC)
Hm thanks
Cosmobo here can I join the cast of spongeymon?
Access
Go ahead! —Preceding unsigned comment added by DangerZ (talk • contribs)
Profile Song
Hey, Hall. I was wondering if you wanted me to put Everything is Awesome on your user page. I'd be more than happy to do it for you if so. --Rarity7Best (talk) 01:22, April 14, 2014 (UTC)
Ok, --Kidboy24 (talk) 06:43, April 14, 2014 (UTC)
Hi
Wassup?
Mr Pookie (talk) 16:38, April 27, 2014 (UTC)
Just working on Spongeymon: Indigo League. --Kidboy24 (talk) 17:01, April 27, 2014 (UTC)
Revival Of A Few Of Your Spin-Offs
You know, you've made and abandoned so many of your shows. I think I'll bring back the life to some of them. I would like to revive The Snails and Definently Not SpongeBob SquarePants. Is that okay? Please tell me. SuperFanon'D! (talk) 00:39, May 6, 2014 (UTC)
Oh I didn't know definently not spongebob squarepants was new. Could I help you on it? Also, thanks for letting me pick up the Snails. I'm good with music, just do you know what website he uses? I could even help you make a whole new spin-off. I could help you with ALL your stuff! SuperFanon'D! (talk) 03:09, May 7, 2014 (UTC)
Just Letting You Know
I made an episode of DNSS for you. And I finished "Drive Away Krabs" on "The Snails". SuperFanon'D! (talk) 03:49, May 8, 2014 (UTC)
Ladies and Gentlemen......
A new idea for a Star Car Entertainment show, created by SuperFanonD........
Dreamworld!
What's it about? The gang are accidentally sucked into the dream dimension through Sandy's machine. Anything can happen in the realm! However, Sandy tries to find a way out, but the other's dreams always interfere with her escape plans.
How does it sound, Kidboy? Is it going to be in Star Car Entertainment, or not? Please tell me. SuperFanon'D! (talk) 01:30, May 12, 2014 (UTC)
hey isnt this is a fanon siteFarfel Bainbridge (talk) 05:19, May 12, 2014 (UTC)
Yes, this is a fanon wiki. RamDarre (talk) 20:45, May 12, 2014 (UTC)
@ Farfel Bainbridge: Yes. And also, why do you happen to put this on my presentation of a new spin-off to Star Car? SuperFanon'D! (talk) 02:53, May 30, 2014 (UTC)
About A Cat Named Kenny
I would like to help you with ALL Star Car stuff. I'll be the third Star Car employee! Plus, on ACNK episodes, I've noticed delay on the air of Sweet Dreams Kenny. Why is it delayed? I can make it for you. I would have it done by Saturday, so it still has a consistent time slot. SuperFanon'D! (talk) 02:53, May 30, 2014 (UTC)
How did you get blocked out? Anyway, I'll just watch over your spin-offs, so they're not too inactive. Snails episode and ANCK episode today, just so nothing gets extremely delayed. Try to get out of this block thing. Then again, I won't always be here, so we're going to need more than one worker to keep Star Car in ship shape. SuperFanon'D! (talk) 19:06, May 31, 2014 (UTC)
Please come to Officer Squidward's Wiki Chat
Hey Kidboy24, can you please come to Officer Squidward's Wiki Chat?
Here is the link:
http://officersquidward.wikia.com/wiki/Special:Chat
Officersquidward2014 wants you to come so please come. SUBST:SpongeyTube/Sig|02:11,5/2/2014 (talk) 10:33, June 22, 2014 (UTC)
Kidboy, I'm getting overbooked.
So you're in charge of SpongeDream and The Snails. I'll come back every now and then to make an episode or two on Star Car. I'm too busy with ADWSS, running the kid wiki, and planning my new spin-off. Sorry, SuperFanon'D! (talk) 20:56, June 26, 2014 (UTC)
Congratualtions Your Hired
I saw the extract. Very good. I might even use this for one of my segments in the Chum Bucket episode (But that will be in Season 2) And I have already seen your cards. Congratulations you have both the jobs However the title cards need to be white text on a black background.  That is all. Another pointless comment given out by User:IRmjii 20:11, September 3, 2014 (UTC)
"Behind the Scenes" is kinda a rip-off.
I've been working on a spinoff of my own called Curtains, which is about what happens off the set of SpongeBob, which is actually a TV show in-universe. I don't know if I've officially announced it, but I did mention it in this blog. Just letting you know, your idea's kinda a rip-off of mine.
Proud To Showdown
I accept this show down and thank you. I can't believe my spin-off has been suggested. I accept the showdown and I would like a interview. So other than that, thank you and yes please :) Is Mayonnaise a Instrument?
Re:Showdown
I accept! Could Rags to Riches also be part of it? -SBCA~Luis
Re:<Insert Random Title Here>
Here You Go: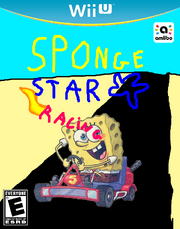 Ohmyheck
(
talk
) 18:54, June 20, 2015 (UTC)
WHAT THE HELL, IT LOOKS LIKE SOMETHING SATAN MADE UP. --"It was said on the final days of Planet Earth, everyone had bad dreams." (talk) 18:57, June 20, 2015 (UTC)
Titles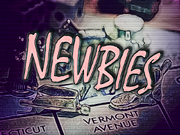 Here you go
WumboMan900
(
talk
) 19:14, June 23, 2015 (UTC)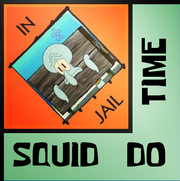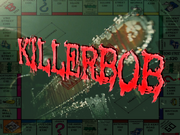 SpongeBob Tapped Out (Reply)
Here You Go! Sorry I Was Late.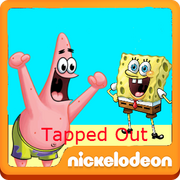 Sure.
The episodes are about 10 min, soon I might make shorts witch are only 3 min. Anyway you can write the episode.- Calaz
Okay.
You can change the airdates.- Calaz
Those ideas are great! Want them to be sister episodes? Or separate? -Calaz 7:15 July 17th 2015 West US time.
Feedback
One word. Amazing!!!- Coolaz
Spongey Questons Idea
I have an idea for the second episode of Spongey Questons."Do You have A Favorite Video Game?" I have two questions so far, and I've already made I a title card. Could I write the episode if you except the idea?-Coolaz
Lol.
I havent been on this wiki for three days, ill get right to making the second episode.
Update- Ive made the transcript for Spongy Questons #2.
ANOTHER Spongy Questons Idea... Two.
A. I've noticed that you havent really done anything with Spongy Questons... can I buy the show? Or at least co-own?
B. Can I write the third and fourth episode? Cause I have title cards for both. One called "Do You Know Peter Griffin?" and "Do You Ever Fell Like That You've Been Wacthed?".
Squidwardpedia
Can Squidwardpedia be fanon? kidboy
I see you have 2001 edits...
Congrats for 2001...
Finishing S1 Of PLWTR
Could you write Battle For Bikini Bottom and Basket Plankton? One of them is fine. - Coolaz
Also you can writ Sandys Rocket II.
UPDATE: Whens the 4th episode of Spongy Questons coming out?
Hey,KidBoy 24 can i make new episodes for The Pearl Show please,thank you. 21:55, November 27, 2015 (UTC)CheeseHead BrownPants (talk)CheeseHead BrownPants
CHAT PLZ YOUR BACK - User:Calaz